Procrastinating is actually like being productive....
Tis true.
Nowadays, I'm trying not to stress myself out with writing, because it's supposed to fun and exciting and if I obsess over word counts then I will never get anything done.
So I'm taking it easy.
No new projects.
The said fantasy project that I will occasionally tweet about is my "breather WIP". Meaning, I won't take it as seriously as I have with my other projects, especially since I haven't written fantasy in a long long long time.
That being said, no new projects.
I have to say it a third time so my brain can comprehend: NO NEW PROJECTS.
Seriously, guys. I have been getting ideas out the wazoo and it's really hard to keep up with all the characters that stop by.
So...right now I'm procrastinating.
In the good way, because there is a good way to procrastinate.
I'm finding music for both of my main projects, and looking up pictures that I think go with the plot lines.
I found one for my urban fantasy novel,
Charmed
, that I thought would make a great cover.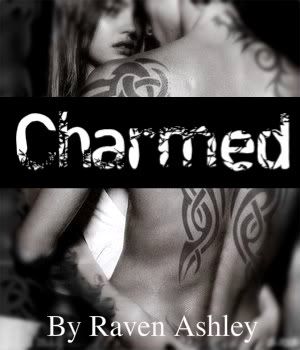 While making the cover, I started talking to Eden (my MC) and her love interest/protector Constantin about their relationship and I learned a lot of things that could help the plot.
And yesterday, I made a playlist for
Lost & Found
that I listen to whenever I feel the urge to rewrite and it helps me churn the words out.
So there you have it.
The truth is out.
I procrastinate.
But I know a lot of writers do it too, so I don't feel so bad.
Question: How does "procrastinating" help your WIP/ writing process?